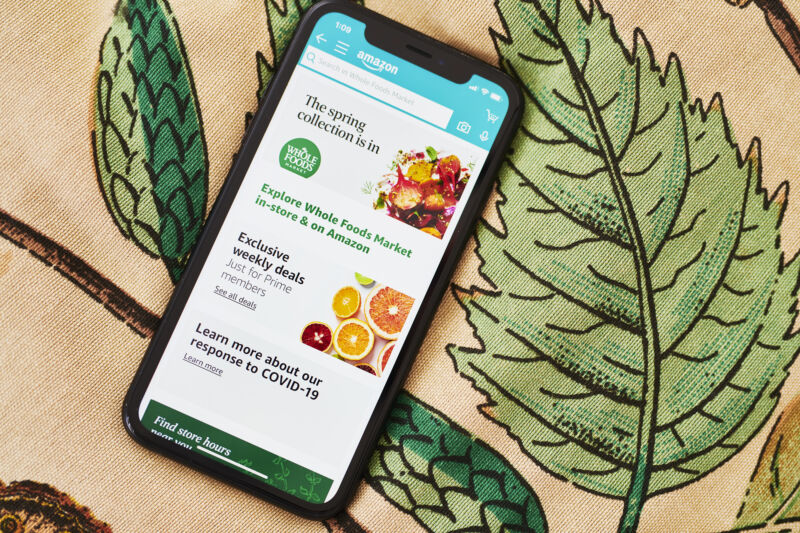 As many consumers stay at home, limiting themselves to online shopping only, Amazon—already the default online "everything store" for millions—has been reaping the benefit. But even the massive conglomerate can't keep up with consumer demand for groceries, home essentials, and everything else. In an attempt to catch up, it is both going on a hiring spree and limiting new customers.
The company said today it will be hiring an additional 75,000 part- and full-time employees for its businesses in the coming weeks to try and meet demand. That's in addition to the 100,000 new workers the company hired for its warehouses, logistics, and grocery businesses through late March and into the first weeks of April.
The company also said it will allow third-party sellers to resume shipping "non-essential items" through its Amazon fulfillment service later this week, The Wall Street Journal was first to report. Even with up to 175,000 additional people trying to get goods from Amazon to shoppers, though, the company asked for patience from its customers. In addition to warning of delays for orders placed by Prime members, Amazon is now also closing grocery orders to new customers for the time being.