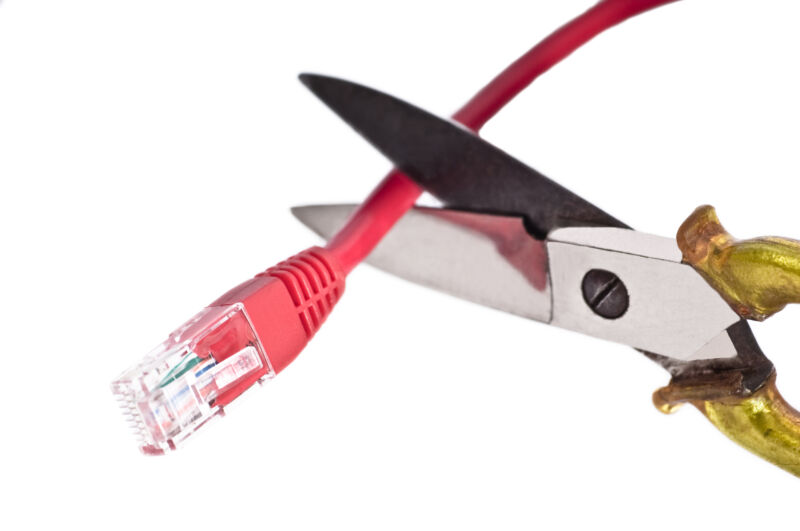 Cox Communications is lowering Internet upload speeds in entire neighborhoods to stop what it considers "excessive usage," in a decision that punishes both heavy Internet users and their neighbors.
Cox, a cable company with about 5.2 million broadband customers in the United States, has been sending notices to some heavy Internet users warning them to use less data and notifying them of neighborhood-wide speed decreases. In the case we will describe in this article, a gigabit customer who was paying $50 extra per month for unlimited data was flagged by Cox because he was using 8TB to 12TB a month.
Cox responded by lowering the upload speeds on the gigabit-download plan from 35Mbps to 10Mbps for the customer's whole neighborhood. Cox confirmed to Ars that it has imposed neighborhood-wide slowdowns in multiple neighborhoods in cases like this one but didn't say how many excessive users are enough to trigger a speed decrease.