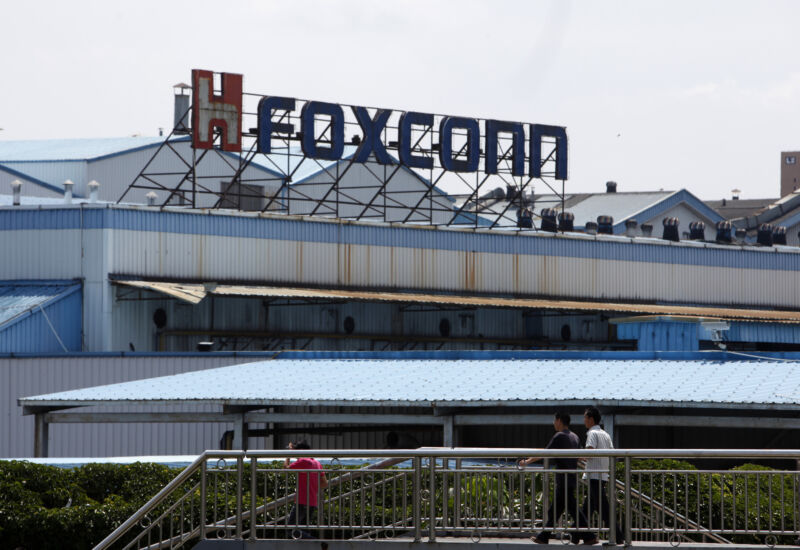 Violent worker protests have erupted at the world's largest iPhone factory in central China as authorities at the Foxconn plant struggle to contain a COVID-19 outbreak while maintaining production ahead of the peak holiday season.
Workers at the factory in Zhengzhou shared more than a dozen videos that show staff in a standoff with lines of police armed with batons and clad in white protective gear. The videos show police beating workers, with some bleeding from their heads and others limping away from chaotic clashes.
Beijing's strict zero-COVID regime has posed big challenges for the running of Foxconn's Zhengzhou plant, which typically staffs more than 200,000 workers on a large campus in the city's suburbs.